Town
Guerneville is a small tourist town situated between the Russian River and the surrounding hills. There is lodging, dining, shopping, activities, entertainment and more for vacations or weekend getaways.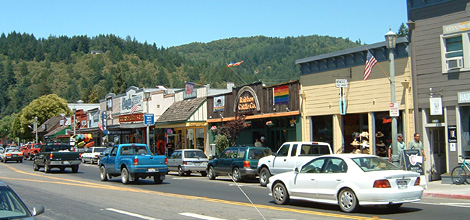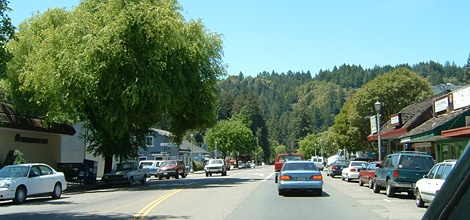 Main Street
Town Plaza - Entering Guerneville from the east you will see the town plaza on your left. Turn in there for parking if Main Street is full. Off the plaza lie both the historic bridge across the Russian River and the visitor's center.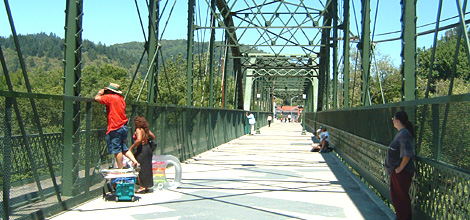 Guerneville Historic Bridge

Lodging - Choose from several options. There are a variety of lodges to suite each budget and personality.
B&Bs, Hotels, Resorts & Inns
Vacation Rentals
Campgrounds & RV Parks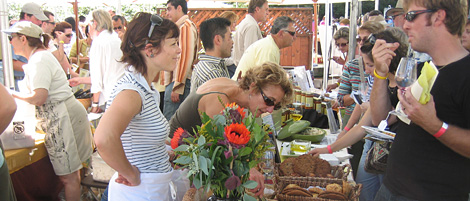 Food event at Dawn Ranch Lodge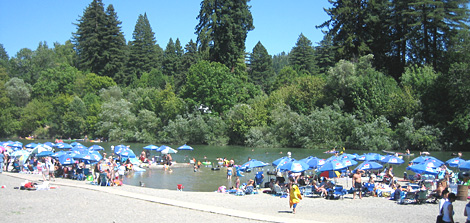 Johnson's Beach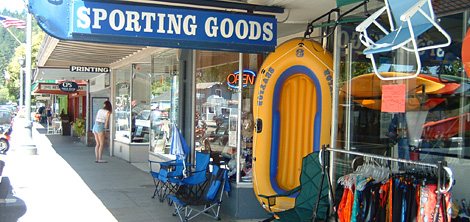 Supplies - Safeway, Kings Sporting Goods, Lark Drugs, Guerneville General Store.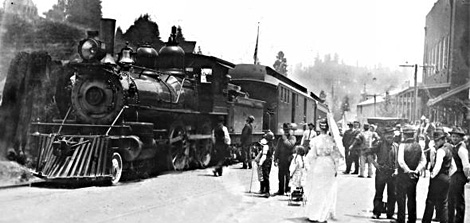 Downtown Guerneville in 1898.
The Area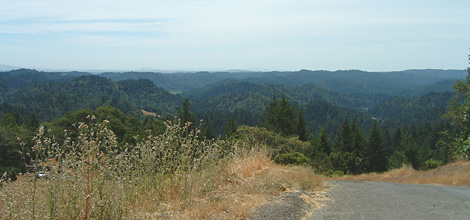 Armstrong Woods Road above Armstrong Woods State Park looking out over the Russian River Valley with Guerneville and Korbel Vineyards to the right and left. This location is about 15 minutes outside of Guerneville. More Pictures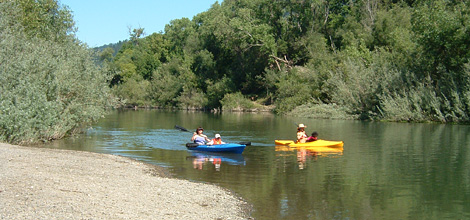 The Russian River runs right next to Guerneville. If you drive in along River Road (recommended) you will follow the river most of the way. This is Steelhead Beach Regional Park.



Armstrong Redwoods just five minutes outside of Guerneville. Take Armstrong Woods Road from downtown.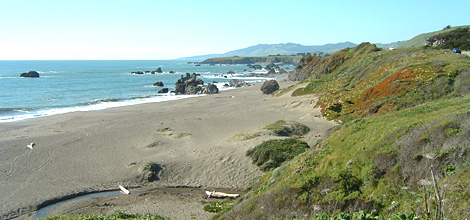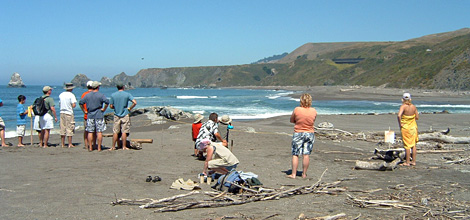 Sonoma Coast - Drive twenty minutes past Guerneville and you will arrive at the mouth of the river and the spectacular Sonoma coast.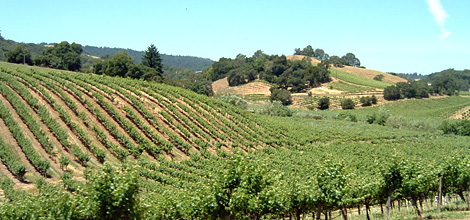 Wine Country - The world famous Korbel Champagne cellars are only 3 minutes away. Within 20 minutes one can reach another 50 wineries.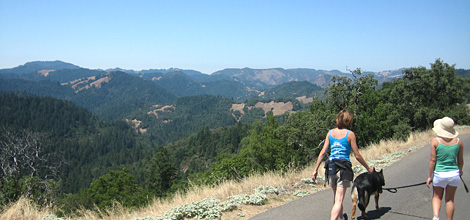 Austin Creek State Recreation Area. Ten minutes outside of Guerneville above Armstrong Woods State Park. Camping, hiking, horseback riding (rentals also).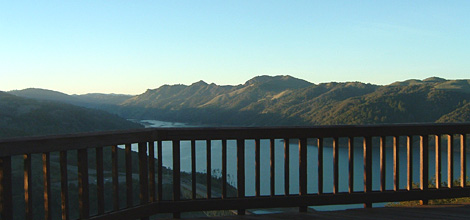 Lake Sonoma with boating, hiking, biking, and this scenic overlook is 55 minutes away.
Stumptown Brewery
- "Because beer is good" is the motto here. You can find this pub at 15045 River Road. For all Guerneville's entertainment,
view the entertainment and night life page
.